Article Archive
i360 Morning Jewels - PRACTICAL FACTUALS (3/28/2011)
By imagiin360
If there is no EVERYDAY, PRACTICAL APPLICATION to your beliefs or philosophy; then there is no WORTH or VALUE that it can CONTRIBUTE to SOCIETY. Seek PRACTICAL SOLUTIONS that PRODUCE RESULTS, not just ones that SPEAK of them.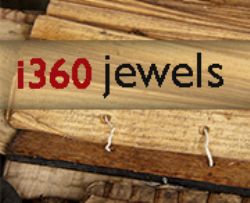 Our view of the world has little to do with what we see in others, but more to do with our personal character and growth in this life. If you want a better world…. start by becoming a better YOU…
The only truly important steps in life are those that are led by an INNER YEARNING to grow BEYOND selfish ambitions. The moment we don't need validation is the moment we are FREE to pursue our purpose WITHOUT RESTRAINT.
It's not about the goal; rather, it's about the JOURNEY and LESSONS along the pathway TOWARDS that goal that create VALUE and CHARACTER in our lives.